About Pure Massage
About Pure Massage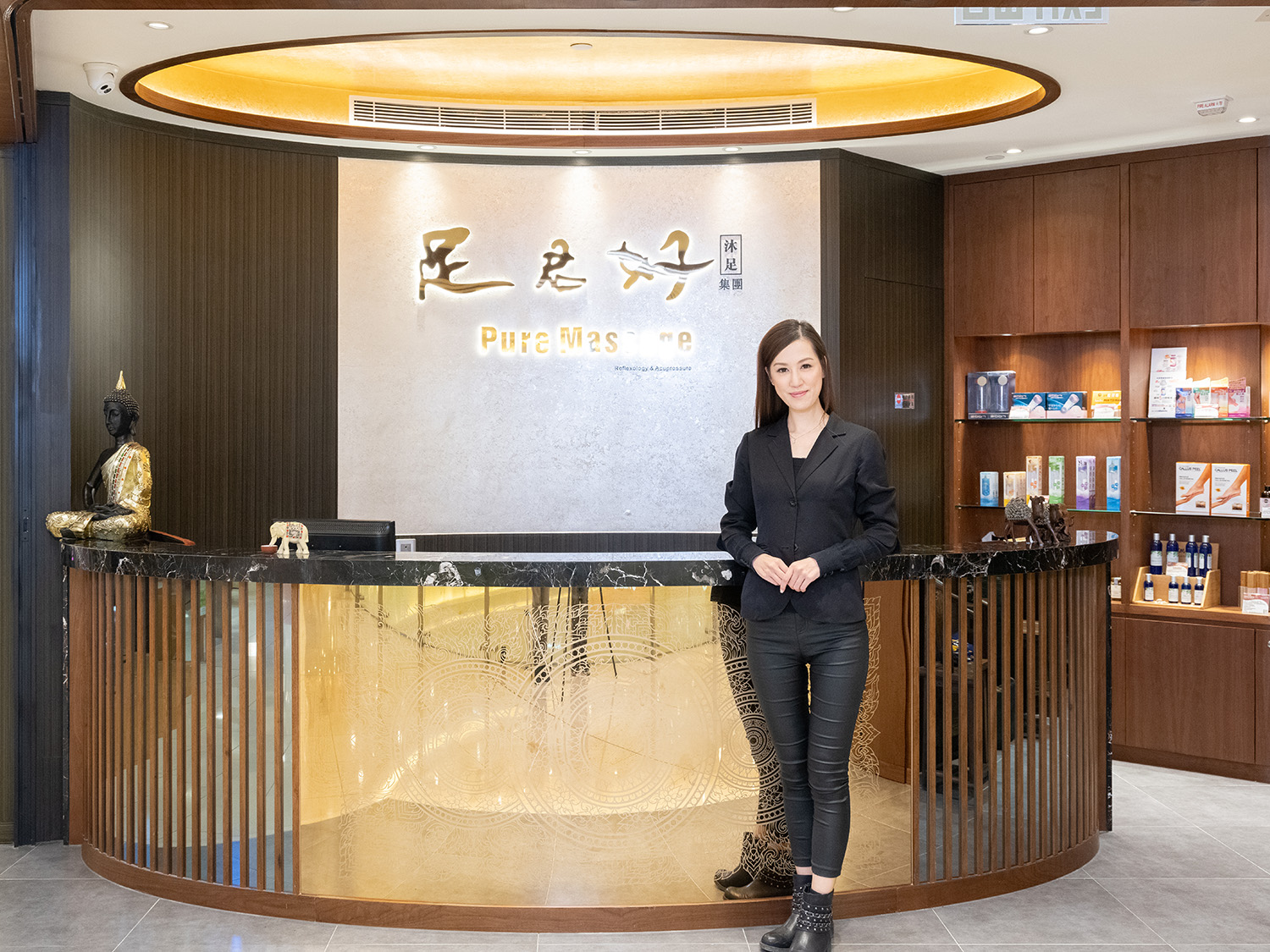 Number of customers

No.1
The largest high rank foot & body
massage healthcare center
Pure Massage is the largest high rank foot & body massage healthcare center in Hong Kong. The first shop was established in Whampoa Garden in 2000. There are total 13 shops all over Hong Kong, with 30,000 existing VIP members and more than 300 professional and attentive massage technicians. The number of customer served each year is more than 250,000. Pure Massage strives to provide solutions for tackling health problems by providing 5-star regimen and healthcare services to the customers, including the Chinese traditional medical foot massage, point massage, lymphatic drainage.
Health Tips
Health and the soles of the feet
Traditional Chinese Medicine mentioned everybody has "四根,four bases", which are ear, nose, breast and feet. Feet are the most important base among the four. There is an old saying that "foot are not healthy when people aging, roots are dried up when trees dying". We can see the relationship between foot and human health. The medical professions believe that "foot is the second heart of human". As foot are the farthest part from the heart, the blood flow through is slower. This make the uric acid crystals and exceeding minerals deposit on reflex zones of the soles of the feet, impairing blood circulation, leading to weak metabolic disorders, deficiency of blood, and menstrual disorders. In recent years, the clinical findings reveal that having foot massage frequently can make the blood circulation better and more smoothly, thereby reducing the cardiac stress, so as to achieve a healthy life.
Benefits of Foot Massage
To penetrate the body meridians
To stimulate cell viability
To promote blood circulation
To slow down the ageing speed
To remove toxins
To enhance immunity
Benefits of Medical Massage
To relieve pains (sciatica, neck & back, menstrual pain)
To sparse tendon and unblock network of blood vessels
To enhance blood circulation
To prevent disease